Herbert Hoover
31st President of the United States

Born: August 10, 1874 in West Branch, Iowa
Served: March 4, 1929 - March 3, 1933
Died: October 20, 1964 in New York City, New York
Buried: in

Herbert Hoover Library and Birthplace, West Branch, Iowa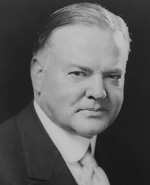 Herbert Hoover was the second dead president, and the 24th overall, that my wife Debbie and I visited on "

The Five DPOTUS Tour '05

". Along with the dead presidents, we picked up dead vice presidents, dead supreme court chief justices and losing presidential candidates. We started out from Bayonne early in the morning on Saturday, August 27. We drove through Pennsylvania and into Ohio. We stopped in Fremont, Ohio to visit Rutherford B. Hayes. The next day we continued, with numerous stops, to Chicago. After spending the week in Chicago, we headed on to Iowa to get Herbert Hoover and then back to Springfield, Illinois. The next morning we visited Abraham Lincoln and then headed off to Indianapolis, Indiana to see Benjamin Harrison, then on to Dayton, Ohio for the night. The next day, after stopping in Columbus, we headed north toward Marion, Ohio and Warren G. Harding.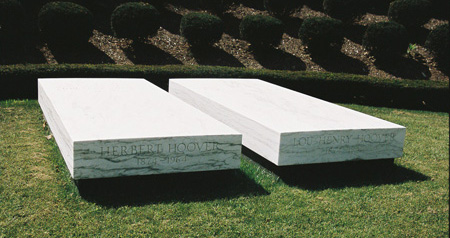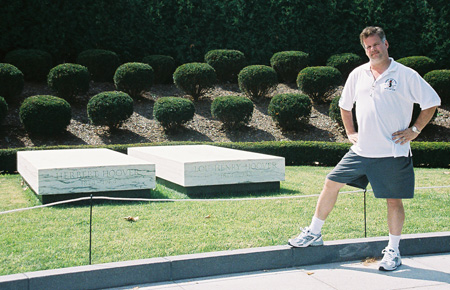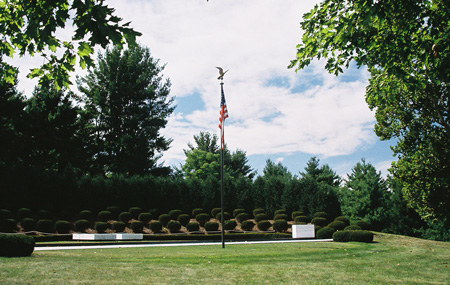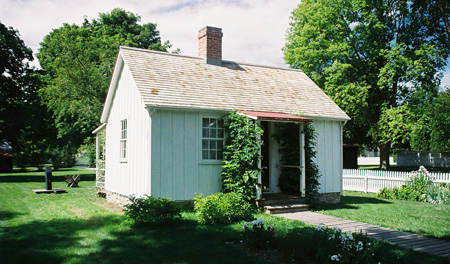 Here are some webpages of interest:
White House Biography of Herbert Hoover
The Internet Public Library Biography
The American President Biography